MA and RI Personal Injury Lawyers Who Can Help with Your Scarring Claim
If you're suffering permanent physical disfigurement or scarring because of someone else's negligence or carelessness, you are entitled to make a scarring claim within the Rhode Island or Massachusetts court systems. In order to do that, you'll need a  MA or RI personal injury lawyer who knows the court systems – and how to help you get the financial compensation you deserve.
Quick Contact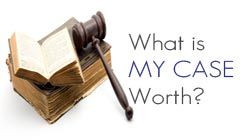 MA and RI Personal Injury Lawyer Scarring Claims: What to Know
Scarring claims in RI and MA often require the representation of a lawyer licensed in personal injury law in Rhode Island or Massachusetts. At the Kevin P Landry Law Offices, we understand the ins and outs of RI and MA law – in fact, we have twenty locations throughout both RI, MA and Cape Cod to help you with your personal injury claim.
Our MA and RI personal injury attorneys can handle your scarring claim quickly and with the utmost discretion and respect. We treat each person and their case with the utmost respect and courtesy unlike other kinds of law firms. As injury lawyers in RI and MA, we care about helping you first and foremost.
When it comes to injury claims because of scarring, these personal injury claims are not usually settled alone. In some cases, scarring claims may be filed in conjunction with other types of lawsuits, such as car accident claims, motorcycle accident claims and even some kinds of slip and fall personal injury claims.
How to Contact a MA RI Personal Injury Lawyer About Your Scarring Claim
The scarring claim personal injury experts at the Kevin P Landry Law Offices can be reached at (800)-200-7752. You may also fill out our contact form and we'll have a scarring claim lawyer contact you as soon as possible.
Your initial consultation is free, and we'll come to your home, office or hospital room to discuss your case if you can't come to one of our twenty Rhode Island and Massachusetts locations.
RI MA Scarring Claims Don't Have to be Challenging
When your case is in the capable hands of one of our scarring claim experts, you can rest assured that we'll fight for justice on your behalf. We don't let our clients down – so call us at (800)-200-7752 today.