How a Rhode Island Boat Accident Lawyer or a Massachusetts Boat Accident Injury Attorney Can Help
Boat accident lawyers and recreational vehicle accident lawyers deal with injured Massachusetts and Rhode Island residents every day. In many cases, RV and boat accidents are not the injured parties' fault. If you've got a similar situation, you may need the expert representation of a boat accident lawyer or a recreational vehicle accident lawyer so you can get the justice you deserve.
Quick Contact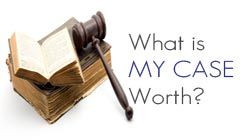 Massachusetts Rhode Island Boat Accident Lawyers
Boat safety is extremely important, but oftentimes overlooked. What's worse is that involvement in a waterway crash or off road accident in an RV can have devastating results. Not only has your boat or recreation vehicle been destroyed, you're suddenly faced with medical bills, lost wages and pain and suffering. You need a Massachusetts and Rhode Island boat accident lawyer who will stand up and fight for your rights. The Kevin P Landry Law Offices, MA and RI boat accident lawyers are waiting to speak with you at (800)-200-7752 today.
Rhode Island Massachusetts RV Accident Lawyers
Rhode Island, Massachusetts and Cape Cod are filled with great places to cruise on RVs and recreation vehicles like ATVs, 4-wheelers, snowmobiles, dirt bikes or motorcycles our lawyers can help. When an ATV operator becomes negligent, careless or is ignorant of how to properly operate a recreational vehicle, tragedy can result, this is the time to call the the ATV accident lawyers at The Kevin P Landry Law Offices. In RI and MA, recreational vehicles (other than boats) include:
Snowmobiles
Four-wheelers
Dirtbikes
Dune buggies
RVs
If you've been hurt by an operator's mistake in Mass or Rhode Island, call a MA or RI Boat Accident Lawyers you can trust as soon as possible – we'll be able to protect your rights and help you get the financial compensation you may be entitled to receive.
MA and RI Boat Accident Lawyers and Recreational Vehicle Accident Lawyers
Our team of Massachusetts and Rhode Island boat accident lawyers and recreational vehicle accident lawyers are licensed in both Rhode Island and Massachusetts, so no matter where your accident took place, we can help. We have 21 locations throughout RI, MA and Cape Cod and we'll even come visit you in your home, hospital room or office if it's more convenient for you. Call (800)-200-7752 or fill out a contact form so our MA RI boat accident lawyers/recreational vehicle accident lawyers can begin compiling evidence in your case – and start the process of getting you the justice you deserve.