Selecting an expert Providence car accident lawyer can be the most important thing you do after a car accident.
Although one of the best ways to avoid serious injury in any car accident is to wear your seat belt, in some cases the injuries are so great that even the seat belt cannot help prevent injuries.
Quick Contact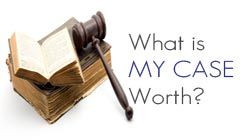 Being involved in a serious car accident in Providence Rhode Island can be a very difficult experience for all parties involved. Not only is there the shock of losing your vehicle, but you may also have to deal with injuries, debilitating pain and in some cases death caused by the unfortunate event.
Unfortunately many people do not realize that one of the first  things you should do immediately after your accident is talk to a Providence RI car accident attorney.  A competent Providence Rhode Island car accident attorney will help you sort out your claim, and take care of all of the complicated, but necessary legal paperwork.
Why a Providence Car Accident Lawyer Is So Important For Your  Case
Hiring an expert Providence Rhode Island car accident attorney cannot be stressed enough if your accident is serious. Your Providence RI car accident attorney will handle all claims paperwork – which can be complex and complicated.
Often times when victims handle proceedings on their own, they make seemingly "small" errors that have substantial negative impact on their case.  Often these errors significantly impact the amount of received compensation.
Your Providence car accident lawyer will investigate your accident in order to determine the cause as well as gather evidence in your  favor. This is particularly important because in a court of law, it's your word against theirs.
Gathering sufficient evidence to back up your claim is an absolute necessity if you want to give your case the best chance of success. In a lot of situations, having proper  evidence by itself will be enough to settle-prior to having to go to court.
Settling out of court saves you the aggravation of a lengthy and often stressful trial.
Providence Car Accident Lawyer | Lasting Benefits due to Your Rhode Island Car Crash
A simple but often overlooked benefit of hiring an expert Providence Rhode Island Car Accident Attorney is that he or she can physically represent you during court proceedings.
If  you've been involved in a serious car accident, consider how your injuries may impact your ability to deal with legal proceedings on your own.  Extended periods of hospitalization and treatment prevent some victims from handling legal proceedings in a timely manner.  Collecting evidence and witness statements on your own is not feasible if your accident left you mentally disabled or physically injured.
All of this can be handled for you by an expert and empathetic Providence Rhode Island car accident attorney.
At Kevin P Landry Law Offices, we have Providence RI car accident attorneys who are extremely familiar with effectively coordinating post-accident proceedings.  Of course we do this in the most respectful and empathetic manner.
We understand how difficult the experience is for victims and families of the parties involved.
How Can a "Quality" Providence RI Car Accident Attorney  Help You?
Most Providence Rhode Island car accident attorneys will be happy to help you win your claim.
This is fine, however ideally a good Providence car accident lawyer will not only win your case, but will also ensure that you receive the proper amount of compensation for your  injuries. Winning your case won't matter much if you do not receive enough money to cover your damages.
Receiving a sufficient amount of compensation will help fund often expensive treatments, and provide you and your family with peace of mind-knowing that financially you will be OK.  Our Providence Rhode Island car accident attorneys can help you avoid bankruptcy and negative lifelong financial consequences.
Best of all, when you hire a Kevin P. Landry Providence RI car accident attorney, you will not pay unless you win your claim. There are no out of pocket expenses involved with hiring one of our personal injury attorneys.
If you have fallen victim to the negligence of another in a car  accident, contact an experienced and proven Providence Rhode Island car accident attorney at  our offices today at 401-751-0101 or via our contact form.
Allow us to help you get the compensation you deserve.  We will help you get back on your feet and continue on with your life.
If your injuries are too severe to visit us, then we will come to you.